Back
New contract marks Purplex's fifth anniversary with thriving sash window business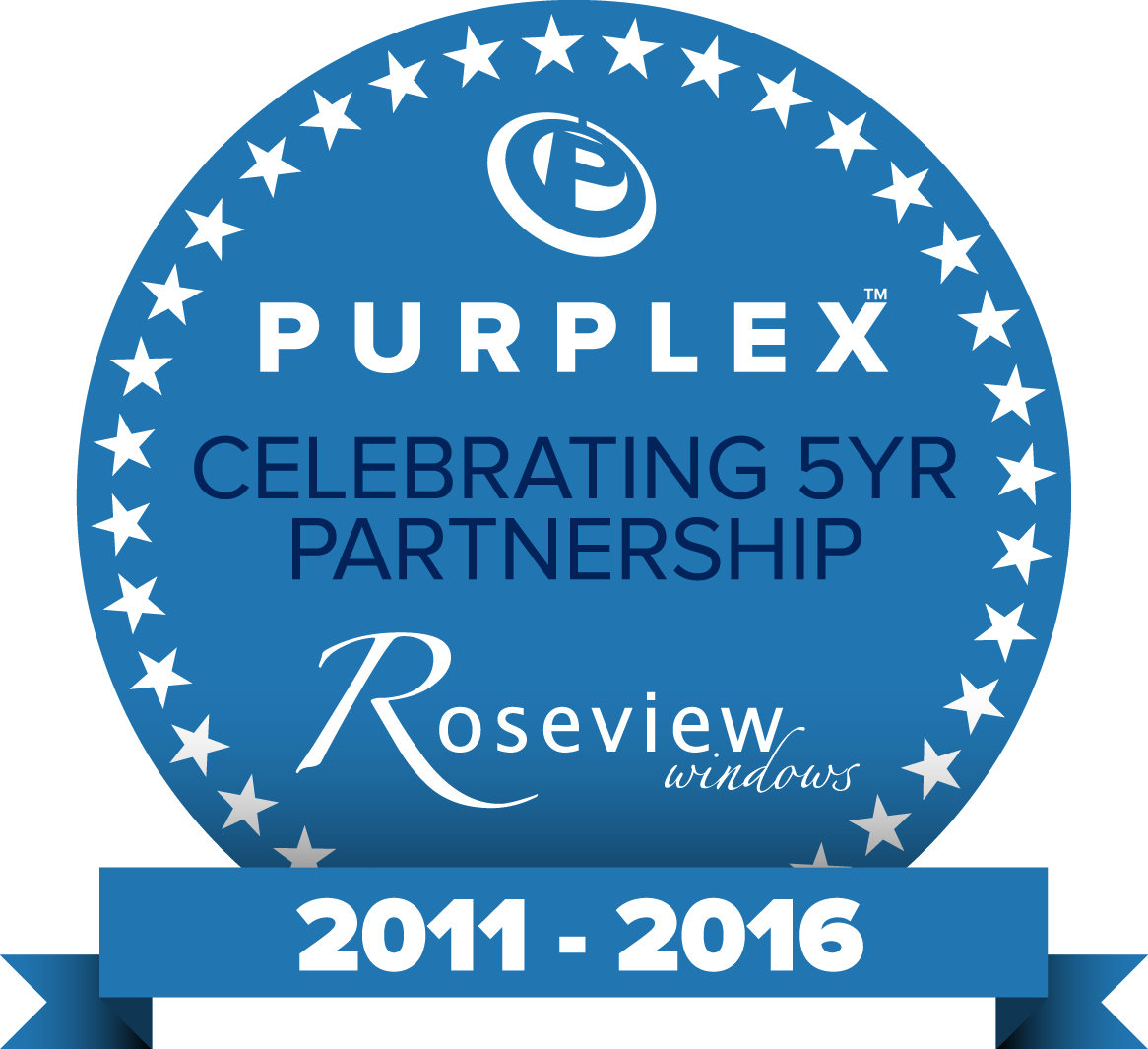 Roseview Windows, the fast growing uPVC sash window fabricator, has marked five years working with industry marketing specialists Purplex by signing a new contract. Roseview's turnover has quadrupled during the last five years with Purplex, and as marketing manager Mike Bygrave explains, the strong ROI delivered by Purplex was one of the many reasons he had no hesitation in putting pen to paper for another term.
"We appointed Purplex in 2011 and it's no coincidence that our turnover has grown from £2m to £8m during that period," Mike said. "We're an ambitious company and we wouldn't invest in marketing if it was a 'nice to have' but didn't really work – we need to see a return on investment. Purplex has delivered time and time again and I'm looking forward to continuing our relationship into the future."
The marketing landscape has changed a lot in the last five years, but as Mike explains, Purplex has helped Roseview stay ahead of the curve. "When we first started working with Purplex most of our marketing was print based – so mainly PR and direct mail. Traditional marketing is still a very important part of our strategy, but we have also added in sophisticated digital marketing into the mix as well. For example, our consumer facing website (www.sashwindows.co.uk) is generating hundreds of leads for our trade customers every month, which we achieve through a clever combination of online content marketing and Pay Per Click."
Purplex MD Andrew Scott commented: "Roseview is exactly the sort of business we want to support – a great employer, providing skilled jobs, producing exceptional products and respected throughout the industry. They are passionate about what they do and it's been a pleasure helping them achieve their targets over the last five years."
Purplex is the full-service marketing agency for the construction and glazing industries. The company has grown on average 57% every year since 2004 and today has over 45 staff and an enviable 98% customer retention rate.
This entry was posted in Creative Design, PR