Back
It's time to shift gears
Andrew Scott, Managing Director of Purplex, discusses the 5 shifts that will impact the glass and glazing industry in 2021.
Not surprisingly, the UK economy suffered its worst-ever slump in 2020. Entire industries such as hospitality and travel have been devastated, while online retailers Boohoo and Asos carved up the high street as established giants toppled like dominos.
The last 12 months have seen the greatest shift in business thinking and consumer behaviour in history.
Amidst these seismic shifts, the home improvement industry has enjoyed a mini boom. This is set to continue, argues Andrew Scott, but there are 5 shifts that every fabricator and installer should be aware of.
Shift in working behaviour
We know the pandemic has forced tens of millions of people to stay at home, whether furloughed or working from home. And without the cost of commuting, holidays or other expenses, many consumers are splashing out on windows, doors and conservatories.
The good news is this behaviour is likely to continue. The impact of the pandemic is twofold; it created an immediate change with economic and social lockdown, but it has also accelerated trends that were already happening, such as digital transformation and flexible working.
And these trends will continue after lockdown restrictions are lifted, with millions of people working from home more often. As a result, consumers will continue to upgrade their living space and add further space with windows and doors, while single-storey extensions and stand-alone garden rooms are set to boom.
Shift towards sustainability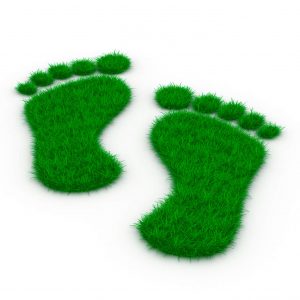 Our attitudes towards sustainability have also accelerated. We can see this in the growth of electric vehicles, as people move away from diesel and petrol. And as more people work from home, they are more aware of energy costs and their environmental impact.
Combine this with a government drive towards net-zero carbon housing and the Future Homes Standard for new properties, and we can expect homeowners to put energy efficiency higher on their priority list than ever.
The companies that focus on sustainable, environmentally friendly home improvements will be the biggest winners. And as the electric vehicle market has shown us, consumers are prepared to pay a premium for eco-friendly products.
Shift in costs
Costs are rising fast across the entire industry, and one can debate the reasons, from raw material shortages to Brexit and COVID-19, but the end result is still the same. And it's not just materials. Labour costs are rising fast as skills shortages push up wages, and shipping costs are skyrocketing.
Companies must review their pricing and costs, and adjust their selling prices and marketing proposition accordingly, or face serious consequences.
Shift in digital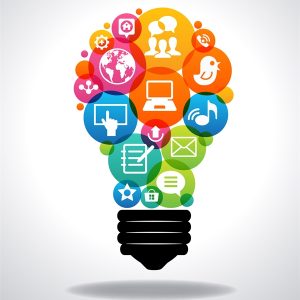 While visits to showrooms may return when installers are allowed to open, the shift to online shopping and mobile app transactions is here to stay as the pandemic has accelerated digital transformation among every age group and demographic.
Creating a digital experience, from having a fantastic website that customers can trust and is easy to find and use, through to online quoting and ordering, e-signatures and automated updates, are all expected by consumers.
Mobile-based digital technologies such as augmented reality are set to take the industry by storm over the next year as several companies develop products to replace 2D and 3D designs for windows, doors, and conservatories.
The evidence is clear – the companies who invest in their online marketing and digital customer experiences will pull ahead of the market.
Market shifts
Rishi Sunak's business support package has been a lifeline for many companies, from the job retention scheme (furlough), to deferring VAT payments and the provision of Bounce Back and CBILS loan schemes.
But as the support runs out and payments kick in, the landscape is set to change. Zombie companies – those just managing to survive – are likely to fail, while more robust fabricators and installers are likely to grow, fuelled by a buoyant market and less competition.
The solution is investment; those companies who invest in their business, marketing and product range will reap the benefits. For struggling firms, it requires a rethink. Can you raise investment capital, or is it time to consider selling, merging or retirement?
The established industry landscape is likely to change. The next 12 months will be a real-life game of snakes and ladders, and companies who understand the 5 shifts could see extraordinary growth, while those who ignore them may permanently slide away.
Andrew Scott is a leading industry consultant who has acquired, built and sold several companies. He is the founder and MD of Purplex Marketing and Insight Data.
This entry was posted in Purplex News