Back
Purplex helps Albany Windows hit £1m t/over and 100% year on year growth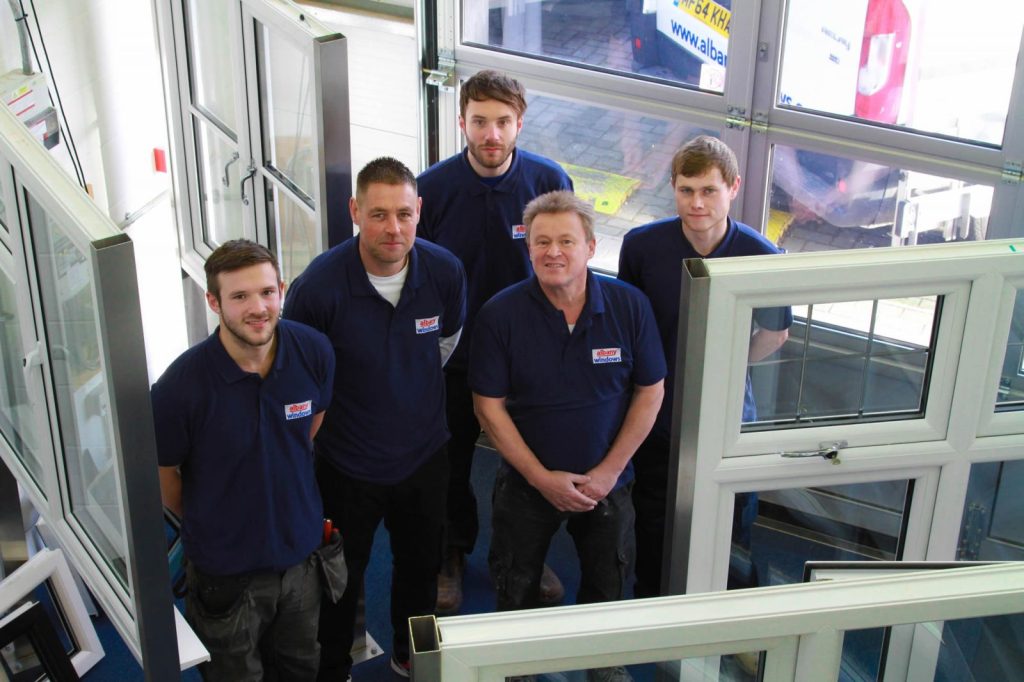 One of Gloucestershire's most respected home improvement companies has turned over £1 million for the first time ever in their history, thanks in part to the successful marketing campaign driven by industry specialists, Purplex.
This substantial financial turnover achieved by Albany Windows, who are based in Cheltenham, also marks a 100% increase in company growth compared to the previous year. Needless to say Albany Windows were keen to continue this successful partnership with Purplex, already planning to expand further throughout the rest of this year.
Last June Albany found itself investing in a new state-of-the-art double glazing showroom which served to highlight the increasing success of the company. Now in 2016, the company has already agreed to purchase a new unit to keep up with business demand, bringing the total number of unit space up to three compared to the single unit Albany Windows operated out of during their establishment in 2010.
One of Albany Windows' Managing Directors David Goldsby commented on the company's growing success, expressing: "The increased growth Albany has been able to achieve in just 6 years is nothing short of remarkable. Thanks to the help Purplex was able to provide in the form of a strategic marketing campaign, online/print advertising and a smart-looking website, we've been inundated with the number of leads generated, having to expand our team of fitters from three to four."
David continued: "It's a feat that not only allows us to more easily meet customer needs but invest in new talent heavily also. This can be seen with our hiring last year of Clair Aston, an industry sales expert, George Llewellyn a fitter with 15 years' experience and also with our appointment of three new apprentices: Shaun Stagg, Mark sharp and David Blomer who are all set to continue Albany's sustained success in the home improvement industry."
With so much success achieved within the past year alone, it's no surprise that Albany Windows look to continue their strong partnership with industry experts Purplex, for the sixth year running. Thanks to an effective multi-channel campaign and a keen focus on high quality products and service, both parties are on course to continue this sustained growth well into the future.
This entry was posted in PR, Purplex News