Back
Purplex MD helps students to become next Alan Sugar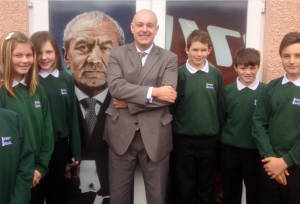 Students at a South West school are queuing up to emulate Alan Sugar and will be mentored by our MD Andrew Scott, as part of a unique new after-school club that hopes to find the next world famous entrepreneur.
Priory Community School, an Academy Trust, recently launched the 'Alan Sugar Club' as part of its 'Period 6′ programme to enrich students' education and inspire business people of the future.
Purplex MD Andrew Scott is mentoring the 11 and 12 year olds to produce their own businesses, as well as to do a group project.
Andrew has built and run a number of successful companies across the UK.
Rob Berry, Head of the Lower School, comments: "There is so much passion and enthusiasm around for setting up new ventures, and we want to tap into this by mentoring the students and to create real-life business projects. We are so excited to have a successful entrepreneur to help."
Andrew Scott comments: "PCSA has become one of the best schools in the UK and a real success story nationally. I'm delighted to be part of their work in inspiring students to achieve amazing things with their lives."
This entry was posted in Purplex News