Back
Purplex Digital team expands Analytics and SEO skills by undertaking industry training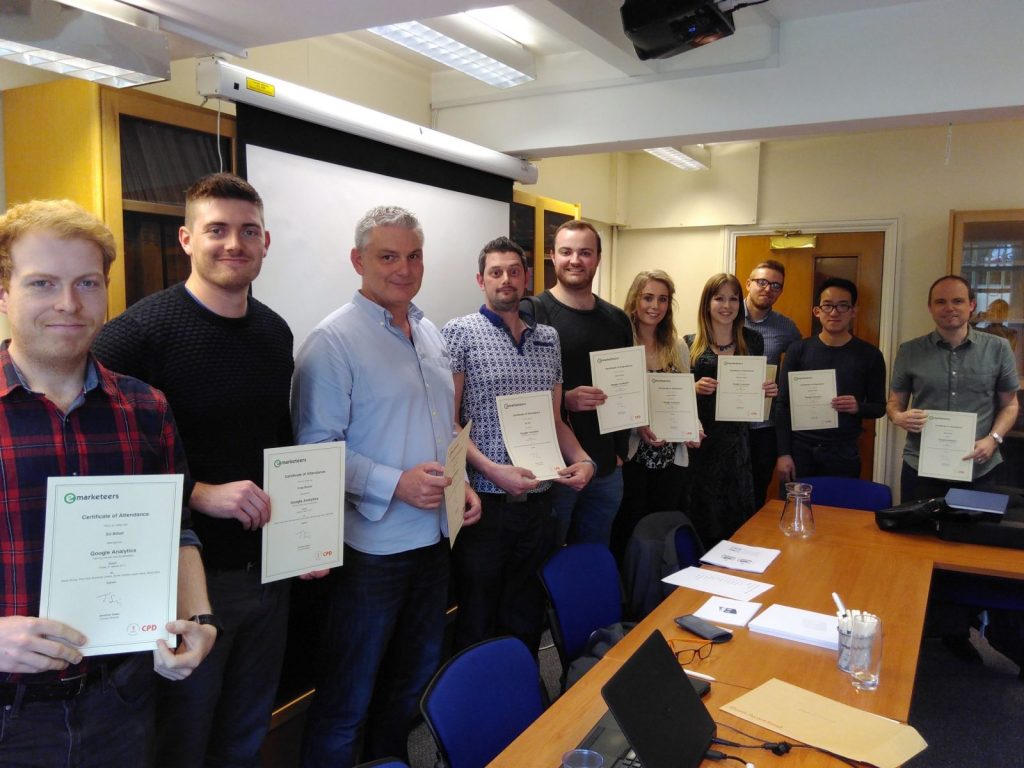 During the one-day long Google Analytics training, the Purplex Digital team were able to improve their knowledge in advanced features of Google Analytics – such as event tracking, goal creation, real-time user behaviour and how to create customised reports and dashboards.
Digital Director at Purplex, Adi Day, commented: "The knowledge gained from the training day will help us maximise the full functionality of Google Analytics helping us to understand the data better and implement changes to improve our ROI and reporting for our customers."
Brighton SEO Annual Conference
Aside from the Google Analytics training, Purplex also sent a team of staff to Brighton on 7th April 2017 for the annual Brighton SEO conference, where like-minded fellow SEO professionals were able to connect and collaborate.
Digital Account Executive, Mackenzie Lomax attended Brighton SEO for the first time and found the visit worthwhile and useful. He added "Brighton SEO has made me aware of the importance of optimising a website with rich and unique content to push it up search engines. In my role as Digital Account Executive, I am in constant contact with clients so all the information I learned at my first Brighton SEO will definitely be useful in my day-to-day job".
About Purplex
With a dedicated team of over 60 marketing specialists, Purplex are able to successfully connect consumers and businesses with their target audience and drive them to their website through a range of Search Engine Optimisation (SEO), Google AdWords, direct marketing, social media and public relations.
For more information, call Purplex on 01934 808132 or send us an online message.
This entry was posted in Digital Marketing, Lead Generation, PR, Purplex News